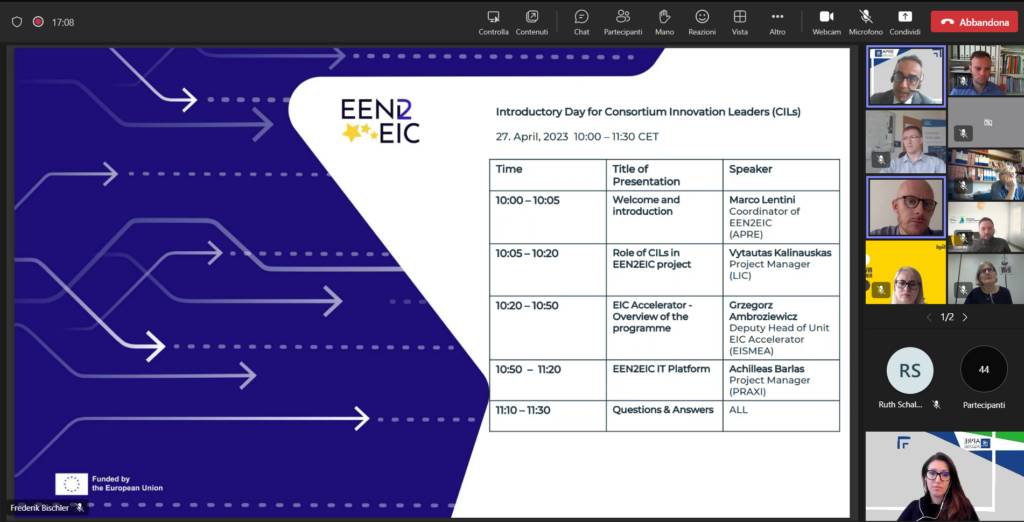 Yesterday the 27th of April 2023 the EEN2EIC Consortium Innovation leaders (CILs) met for the first time in a online meeting.
The webinar represented the launch of CILs that went through their tasks. The meeting was opened by Marco Lentini, project coordinator in APRE that gave the floor to Vytautas Kalinauskas (Lithanian Innovation Centre) for the presentation of the CILs'role and activities and to Grzegorz Ambroziewicz, Deputy Head of Unit EIC Accelerator (EISMEA) for a focus on EIC Accelerator.
During the webinar Achilleas Barlas, Project Manager (PRAXI) showed in details the project IT platform and a dedicated Q&As time helped CILs to clarify doubts.
Presentations and webinar registration are here available:
Vytautas Kalinauskas _Role of CILs in EEN2EIC project.ppt