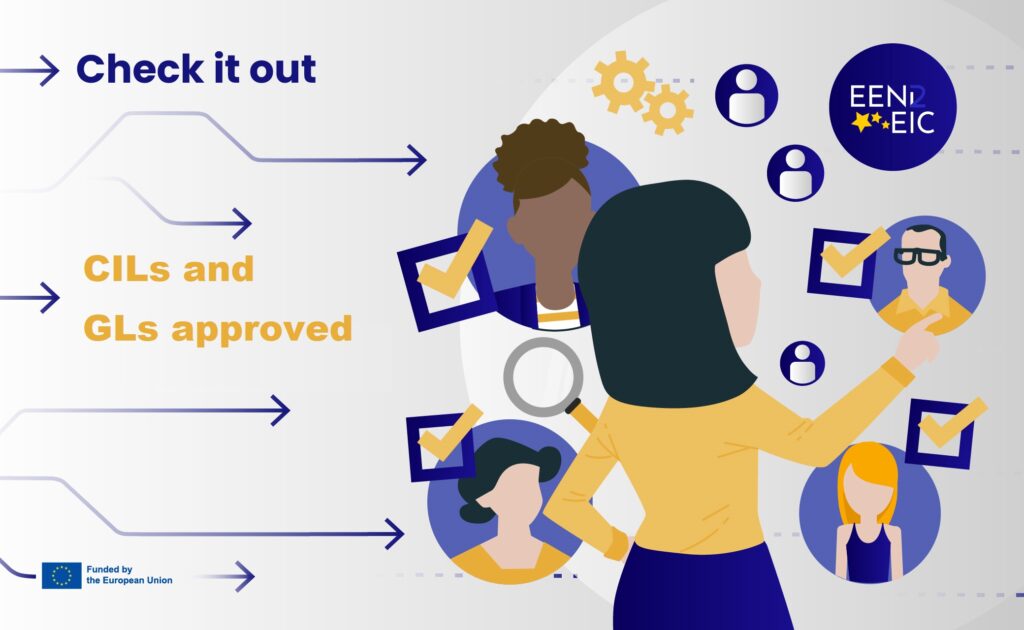 On the 3rd of April 2023 the first deadline of Open call nr.1 and Open Call nr. 3 was officially closed and the EEN members' candidatures have been evaluated.
Regarding Open Call nr. 1 for the selection of Consortium Innovation Leaders (CILs), 44 CILs have been approved, 16 are EEN members from widening countries and 3 from associates countries.
The list is not exhaustive: Turkish consortia and partners from Countries that have not yet signed the Single Market Programme (SMP) Association Agreement can apply till the 26.06.2023 at 17.00 (CET). Only for those categories of EEN members the deadline is still open.
In reference to Open Call nr. 3, 6 Group Leaders have been approved for the following geographical areas:
B – Portugal, Spain
E – United Kingdom, Ireland
F – Netherlands, Denmark
H – Belgium, Luxembourg, Switzerland
I – Finland, Iceland, Norway, Sweden
J – Austria, Bosnia and Herzegovina, Croatia, Czech Republic, Hungary, Montenegro, Serbia, Slovakia, Slovenia
Also for the Open Call nr.3 – Group Leaders the deadline is still open till the 26.06.2023 at 17.00 (CET) only for Turkish consortia.