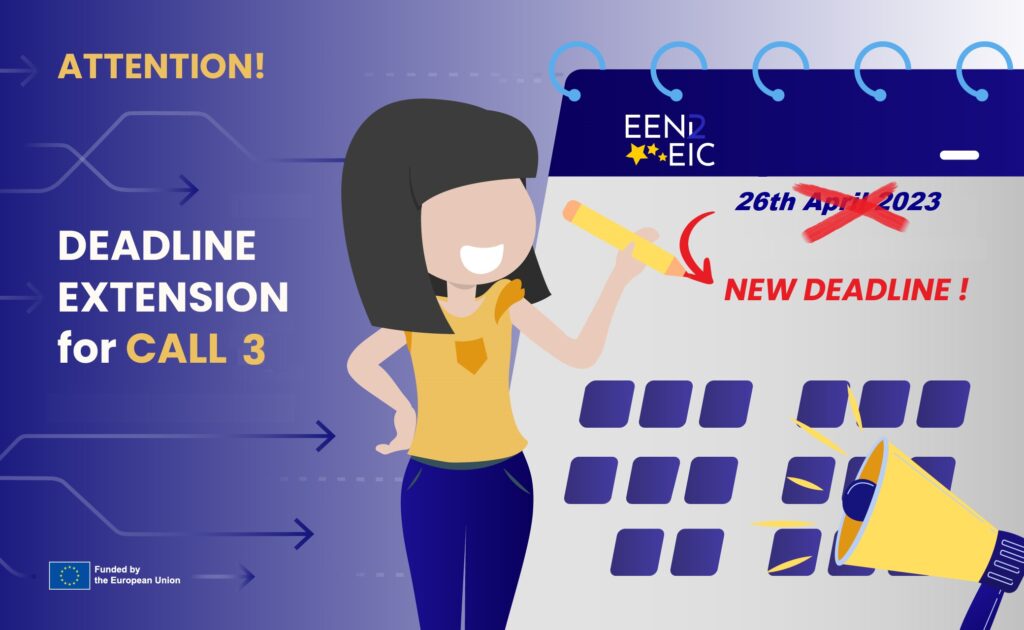 The deadline to apply to Open call nr. 3 for Local nodes has been extended to the 05/05/2023 at 17.00 (CET)
Only for Turkish consortia and partners from Countries that have not yet signed the Single Market Programme (SMP) Association Agreement the deadline is 25.07.2023 at 17.00 (CET).
All the other terms and conditions of the call remains unchanged.
The official addendum to Open Call nr.3 for Local Nodes can be downloaded from the official project web site
Call nr.3 https://een2eic.eu/apply/call3/