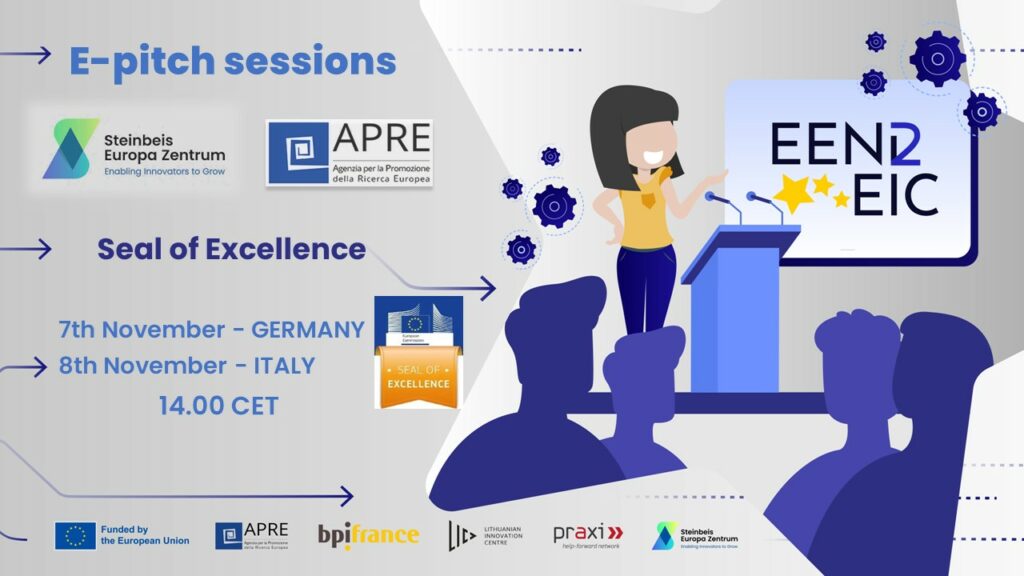 Investors, EEN, and all innovation stakeholders, are invited totwo remarkable pitching sessions in the EEN2EIC project to explore opportunities with Seal of Excellence (SoE) companies from Germany and dive into the dynamic field of healthcare SoEs in Italy.
 
On Tuesday, November 7th, 5 German SoEs will be presenting their innovative ideas and solutions to private investors. Solutions in Mobility, Space, Energy, and Health promise a thrilling opportunity for collaboration.
On Wednesday, November 8th, the spotlight shifts to the Healthcare sector in Italy. This session will bring us 10 SoE holders, offering insights and expertise in a rapidly evolving industry.
 
These sessions showcase the potential for cross-border investments that can drive innovation and growth.