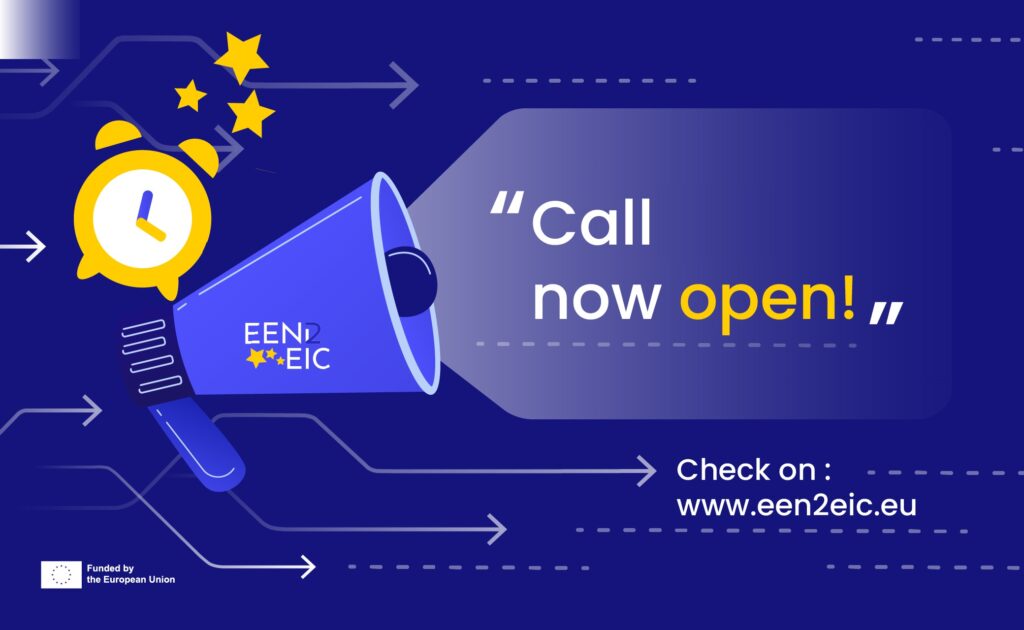 The EEN2EIC Coordination Office has decided to launch a last call for SoE Local Node, Open Call 3bis, in order to complete the process of selecting at least one Organization per each EEN Consortium for the role of the Local Nodes for SoEs.
The submission has to be made on line within the 1st of December 2023 at 17:00 Brussels time according to the information provided in the Open Call document. The document is available in the EEN2EIC web site https://een2eic.eu/apply/call3/
All the applications received after the deadline indicated above, and all the application manners other than the one officially described in Sections below not be considered eligible for this call.